I hope you had a wonderful Christmas!
As 2013 draws to a close, please remember that Family Council is supported 100% by people just like you. If you appreciate our work, consider making a generous, tax-deductible gift by clicking here.
We published more than 300 blog posts this year. Below are some of the most popular.
Surprising Rice University Study on Same-Sex Marriage
Rice University published a surprising, six-year study on attitudes toward same-sex marriage. The results? From 2006 to 2012, if a person was going to change their mind on the issue of marriage, they were more likely to swing toward opposing same-sex marriage than supporting it.
A Statistic Arkansas Can Be Proud Of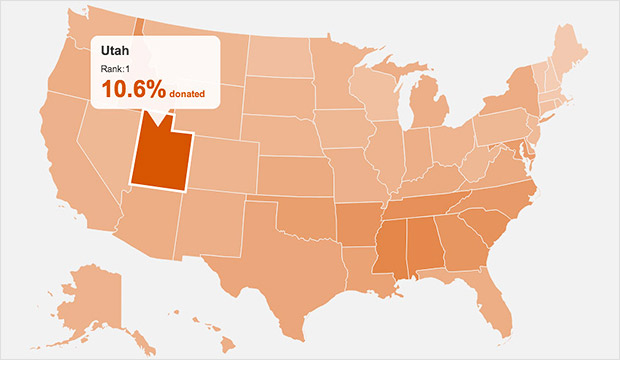 Arkansans ranks among the top-ten states in America when it comes to charitable giving, coming in at #7 on the list.
Mountain View Home Schooler Catches Fish, Loses Bicycle
A Mountain View home schooler caught a first-prize catfish in a fishing derby, but was denied the top prize — a new bicycle.
Arkansas' New "Tim Tebow" Law is About School Choice
Arkansas passed a "Tim Tebow" law that allows home schoolers to participate in interscholastic activities at their local public school. This brings Arkansas in line with many other states who allow home schoolers to try out for sports and other school activities.
Duck Dynasty's Jase Robertson Shares Testimony
Jase Robertson of Duck Dynasty shares his testimony and discusses the power of God with Oklahoma Christian University in this two-minute clip.
Click here to watch the video.
Duck Dynasty's Willie Robertson Discusses Faith
Willie Robertson discusses his faith and being a Christian at Harding University in Searcy, Arkansas.
Click here to watch the video.
2012 Lowest Year for Abortion in Arkansas Since 1977
Abortion in Arkansas is following a downward trend, based on numbers obtained from the Arkansas Department of Health's office of Vital Records/Statistics. What's more, 2012 was the lowest year for abortions in Arkansas since 1977.
After Years of "Happy Holidays," Gap Wishes a "Merry Christmas"
Gap stores changed their tune this year, wishing shoppers a "Merry Christmas" as opposed to "Happy Holidays."
Polygamists Hope to Benefit from Efforts to Redefine Marriage
Throughout much of the second half of 2013, polygamists were quietly seeking to benefit from same-sex marriage's court cases.
Click here to read about an actual victory they won in federal court earlier this month, decriminalizing polygamy in Utah.
Is It the End of Thanksgiving as We Know It?
Is Thanksgiving as we know it disappearing?